It is a pleasure and privilege
to host you in our facility.
We strive to offer you a quality service, a warm environment and a nice holiday!
We offer an unforgettable and a long term holiday in Seferihisar ,where one of the popular holiday region in Turkey.
Our restaurant and beach are open to daily holidaymakers.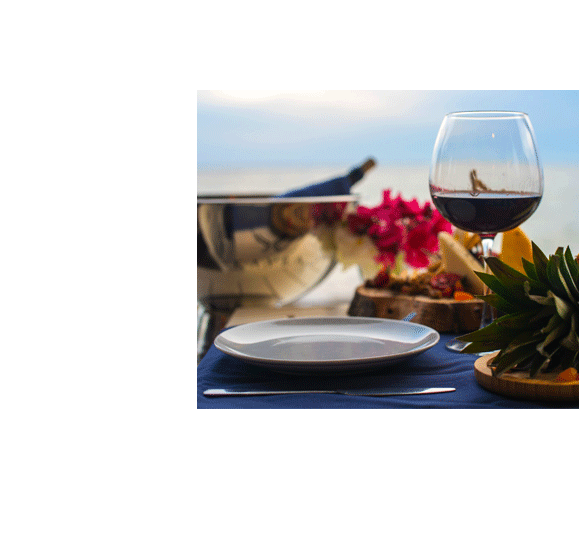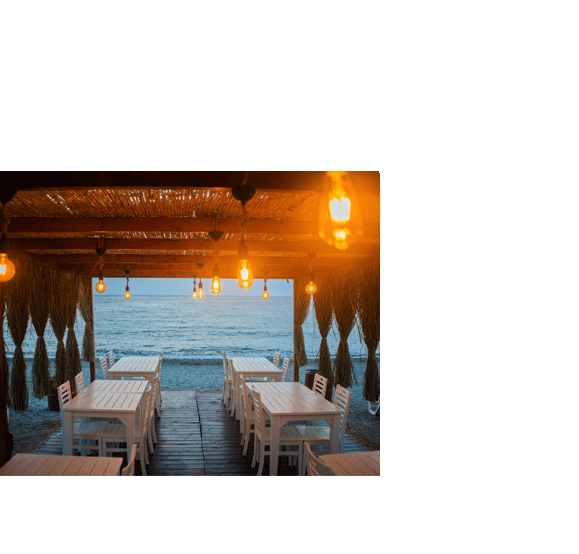 You are invited to discover a peaceful and fun location
where a unique bay integrates with the awesome beach.
No other place could be considered for a better holiday!
Our restaurant & beach section with a capacity of 350 people serves as alacart between 08:00 and 02:00. Our menu includes grilled varieties, daily fish and seafood, Aegean cuisine hot and cold appetizers with olive oil, snack foods, spreading village breakfast, hot and cold drinks and alcoholic drinks.

Would you like to explore
our unique atmosphere now?
To get to know us better, you can watch the video of Mali beach.
MALİ BEACH
We constantly increase
our service quality
As the Mali Beach family, we try to respond to your expectations and demands by increasing our service quality every year and renewing ourselves.
MALİ BEACH
Our Guests' Satisfaction is
Our First Priority
Our facility, which has one of the most beautiful blue-flagged beaches of the Aegean Sea, has adopted Turkish hospitality as its service understanding with its warm atmosphere and friendly staff.
If you have come once, you will always come!
The cleanliness and comfort of the rooms was very good. The sea was very clean and the environment was very peaceful. The hotel management and staff were so warm and made us feel at home.
Sebahat Sinem Yılmaz
We would like to thank the Mali beach team for hosting us very nicely. In particular, I want to thank to Mr. Murat for approaching all kinds of problems with a solution-oriented approach. He knows how to make people happy without breaking them. A nice environment for a quiet holiday as a family.
Zeynep Kılıç
We went to the place where we said to stop, 4 more times in the same season. We will be there next season, thanks to the beauty of the water, the silence of the environment, the hand taste of the chef, the cleanliness of the rooms, the approach of Selin and especially the attention of Murat chef's solution-oriented approach. With love….:)
Tripadvisor commenter
An incredibly sweet place where you can spend time peacefully with your family. Moreover, I recommend you to taste the exquisite taste of fajitas on its smoke. The staff is very polite and friendly.
Gizem Nerel
A clean and decent place where we can spend our day comfortably with the family and our dog. Weekday admission is free and prices are reasonable. Staff are friendly. The sea is clean but a little cold. Hamburgers and beer plates are extraordinary.
tolgaa_c
Tripadvisor commenter
I like it very much, the employees are friendly and warm, the atmosphere is decent, the prices are reasonable. The sun beds are free on weekdays. Everything was very nice except for the cold of the sea. After the chaos of Çeşme, Mali Beach came to us like medicine. I strongly recommend.
bombelku
Tripadvisor commenter
Mali beach and its team are very warm, there is no limit in service, everything was so beautiful, we never felt alien, we felt like at home, we visited many places, but Mali Beach is different.
Kenan YALÇIN
Foursquare commenter
A business that has sincerity and reliability in every way and knows where and what to do. Your only regret is not to go.
Metehan SUNAL
Foursquare commenter
A quiet calm Aegean beach. Attentive great facility. Maliburger is delicious. And if you put a table on the beach, sunset will be your best appetizer.
Sabri Erman YAVUZ
Foursquare commenter
You are hosted by facility owners and employees like guests, not customers; the correct address in Seferihisar of sea, sun and sand.
Fatih OKTAY
Foursquare commenter
MALİ BEACH
How can you reach us?
You can reach us 7/24 from our contact form or live support window.
Hıdırlık Mh., Tuzla Cd.,Seferihisar 2165 Sk. No:21/A Akarca Mevkii, 35460 İzmir
info@malibeach.com